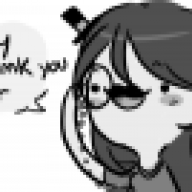 Joined

Feb 27, 2008
Messages

3,218
Trophies

0
XP
Country
im not sure if all you guys read through certain threads so im just gonna post this again
im making a vid of the top games of 2008 for the ds
(thread is here :
http://gbatemp.net/index.php?showtopic=128465&st=0)
and i want YOU guys to all be in it!
its not complicated, nor a hard task
all you gotta do is pick one of your favorite/top ds game of 2008 (does not have be from list in thread)
and make a quick video explaining why its good and why it should be in the top games
the vid shouldnt be more than 1 min-2 min
try to keep it short, but to the point (so i wont have to make like 3 parts -.-)
vid can be from camera, or from emulator, or even just a trailer + words
you dont have to talk (in that case, make sure you write out stuff like subtitles)
also, there are different ways to review a game if you cant video
you can like find a pic + record your voice
or like a picture with a short description
etc
if you are doing this,
please post which game you are doing so people dont end up review the same games yeah?
(ill make a list on this post)
i think ill give a week or so for you guys to do it
so deadline is
January 18
thanks and pleaseeee do something so im not gonna all alone doing this
plus, who am i to decide all the top games?
it will be called something like 'GBAtemp's top games of 2008' :3
Games already picked (that means off limit for other people)
-Shooting Star Rockman 3 (Raiyu)
-Castlevania: OoE (Law)