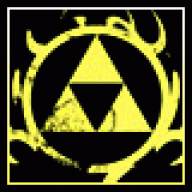 Joined

Jan 24, 2010
Messages

362
Trophies

0
Website
XP
Country
Can someone make a program for the
ps3
that can start the brute force and save any keys that work?
38 million systems have been sold as of June this year, if even a fraction of those start trying we might have a chance. Some basic rules that could help would be like, no long sequential numbers such as 123456789 and the whole thing can't be the same number, nor will the same number repeat itself more than six times in a row. We don't need the master key and I'm sure there are millions of working keys that would do just fine. Have it save all the working keys and last key rendered so people can publish from what range to what range they did. This part could even be an online feature with people logging in and taking an avalible range then submitting the results. Should they not report back in within a certain time limit, let another system have a crack at it. Try each range a few times to make sure there isn't a poison on the network.
Like I could start with hex 00 to 01 (All the numbers in between before the front number hits 01. That's like 1/16th of all the numbers so that would take a huge amount of time. However if we know how many digits are in the key then that shaves a ton of numbers off since it starts padded like 00 00 00 00 00 00 instead of 00.
I know the key is huge, to put it into perspective:
Code:
e6f451971cb4c7087e7ec53a35920bb40d18fa3f311554347e2a2ff9150d617b9a10bfe8c00d36fa
ccb4a2f3902c49452afe08c754815ce97d91644c009e9560cf2b322a8d9587eaa0a3670c48177e9f
ff33f2fbf5f46cb709e60ed1cb6fd696a42e1018ea2e0181b6a9bd5c90e98e91cde6d94345a2ca72
792ade355ea0cc00aae55d6631f942d8e89d744fa7a7e4f7e6e638c535237c6b7fc201b5f5d24779
58f02f5b76c54487e48701beff9b932665379455c493f2e4183f7199909f4d8aa72e811200baa99f
a1110de365b25b31ae5c5e4432b7e5f3e43fb47e03e1120835dc4badb5ceaf5825fbb1f7bfbf19fc
a0381adb96e72b4942c9c25494ebf24dc547c0a1e72e831fbb4c3b2a81f84a8581d78ecec602741c
9cdf52bda2eb69d747bae53febf1677f44fcabf63f84c26edd880ffbd8ccd687514e45964d9c9bc7
7cccd156f0b84fd173024d581fdd1785655a9bc098bc81f6bf44dbbb178b37f3fa8bc8da625f0bdb
ba1f859cd77c98ee2429b68cdb825d258c1250fcb18f59efaea2be7ac0440ca274e68e7dbf9c2c29
2ae4d5f0f7fd7663a57ccf6930f4952c4383bc9b2ba50a4902a33a8a3b58fa5744fd1c9cf979ea1e
cff9c5f6cdbcd79eef0f5512d470112ca8ada298ed4bac9e5784aaaba85ec1eea0daec617e0b31a2
029a7fda4449dd82b75b4dfc62c5642269324eaea814f6cfc05c
That's how long a key would be. I'm at work or doing all kinds of other stuff all day long. May as well run the decrypter and then at the end of the week post all the working keys to a database that compares them to other keys and adds the new ones. At least make this an option even it it's unlikely that any one will strike gold.
- Amazing things can be achieved with the generous application of explosives.