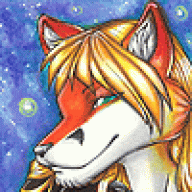 Well-Known Member
OP
Member
Joined

Feb 6, 2009
Messages

414
Trophies

1
Age

37
Location
Website
XP
Country
Okay. I'm going through hell and back just to try and get this blasted Daigasso Speaker Channel wad to work properly. When I start this channel after installing the wad, the system reboots instead.

People with PAL Wii's can run it just fine. Though I think the more common similarity might actually be that they're running 3.2 firmware. So I set out to try and accomplish this. And somewhere along the way, I think I toggled a switch I didn't need to, and made things overly hard on myself for no reason. I end up getting Ret = -1 when trying to do the downgrade. I've used 1.1 and 1.2. I've also used 1.0 but that downgrader just tells me 'Press any key to reboot the Wii' even though it didn't do anything.

Current system firmware is 3.3U
I have Anytitle Deleter, WAD Manager 1.3, All manner of Downgraders, and various other stuff at my disposal. I haven't had a hard time finding files I need either, as long as I know their names.

At this point, I'd like to either list all of my IOS and have someone who knows more tell me which to remove, or remove every one of my IOS and start from scratch with the TP hack itself. Trouble is, I have no clue which is better to do, or if it's even necessary.

As a side note, I can install other wads and channels just fine. IOS37 installer, and the downgraders, all give me Ret = -1. Any tips would be appreciated, so that I don't actually break something. I just remember seeing a video of someone using AnyTitle and clearing their whole IOS list, and ending up with a fresh Wii. I can't help but think that there's a better option, though.