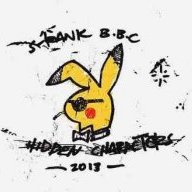 Joined

Sep 14, 2008
Messages

356
Trophies

0
Age

32
Location
Website
XP
Country
Hi, so I had a weird experience today while I was getting my physical for the military at MEPS. I remember going into the little stall shaped room where they sat me down and got me ready to have my blood drawn. They tightened my bicep with a band of some sort(tourniquet?) and rubbed some type of antiseptic I guess over the area/vein before poking me with the needle. At first it seemed fine, they told me to make a fist and squeeze, I was kicking my feet back and forth and started to panic I think. Once he was finished drawing blood and had me hold down the cotton ball thing, he started asking me questions. I remember trying to answer them but it was hard to look at him, he was asking me where I was and if I felt okay. I don't really remember getting up or anything after that but I woke up to the smell of ammonia in my nose and laying down on a table with my feet elevated. I asked him what happened and he said I fainted. When I woke up I felt pretty good, my arm was really weak though and I was sweating a little bit.

I'm wondering what caused me to pass out though. I didn't really eat a big breakfast, and just before getting my blood drawn I finished my urine test. Might of been lack of fluids or sugar I think. I know I didn't see the blood getting drawn but I did watch them put in the needle. When I was in the hospital before for staph or a spider bite, I never found out what it was, they took my blood like 2-3 times a day and I never had any problems. Seems like they took more blood this time though lol.

Anyway, anyone else faint when getting blood drawn?