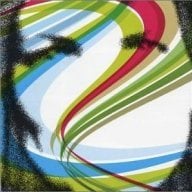 Joined

Jan 11, 2008
Messages

1,937
Trophies

0
Website
XP
Country
Anon/Anonymous/Channers have decided that their next target is the Church of Scientology (from now called the CoS). A couple of the lurkers posited the idea, and all the script kiddies living in their mum's basement decided to go with it, and are running DDoS attacks on various CoS sites. Too bad that's 99% of what they are every going to do, despite websites like this:
http://partyvan.info/index.php/Project_Chanology
Really? In case you didn't know, the group "Anon" as a whole is pathetic and more hypocritical than whoever they decided to attack this month. Remember Hal Turner? Maybe not. He was a racist with a talk show, so the channers decided to run DDoS attacks on his site, and a few stoned ones even called him. I checked it out, went into a couple of IRC channels/forums and /b/ itself. I found that the mods/admins of those sites are more racist than Hal Turner, all masters of double think.
Anon is it's own hype machine, has no organization, and needs to die. You aren't doing anything good, and most of them would say they don't care.
Just ignore them, maybe they will go away.
(PS - OMG FLIERS)