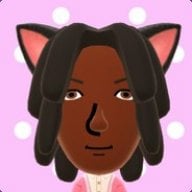 Joined

Jun 25, 2008
Messages

5,478
Trophies

2
Age

37
Location
XP
Country
OK before someone says "here we go again", let's just make this thread the one to end them all. Obviously we have no idea on if a person or team is currently working on porting the Android OS over to Switch. What we do know is that chances are high that we see a port. For now, at least for the first few pages, we should discuss how we would like to see Android on the Switch and hopefully the more knowledgeable members of our community will chime in.

I'm hoping to see Android on Switch via something similar to a flash card. I can see a slightly longer card (yes it will need to stick out a bit further for SD card slot and Micro USB) with all the needed hardware to boot the OS. To keep things cheap I can see the card having 8 GB of storage, split, 4 (for the OS) and 4 (user accessible). On the down side, it will take a long while to get to this point. We don't even have piracy flash cards yet. On the other hand, this could be a nice compromise for people that want to keep Nintendo OS inside the Switch intact. I'd be surprised if we get a port of Android 8.0 or even its Android TV variant. I guess the standard version of 7.0 will work and users can change their launcher to suit their needs.

Another interesting idea (from another GBATemp member) would be an APK wrapper for Nintendo OS. The downside is that app management depends on Nintendo adding needed things to their UI like folders. Having a bunch of Android games blended in with Switch games would be a bit messy from a navigation POV. Obviously, no matter how android arrives on the Switch, I'm sure many of us would be happy.