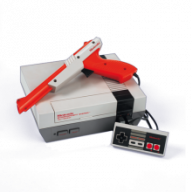 Well-Known Member
OP
Newcomer
Joined

Jun 23, 2020
Messages

95
Trophies

0
Age

42
XP
Country
My setup - Mariko Switch + SX Core + OFW 10.2 + Blank SD Card
Hi everyone,
I've followed so many guides and just cannot get Atmosphere to load CFW from EmuNand. I just get a black screen.
I've given up trying to migrate my old SX OS EmuNand and will be happy to just start with a box-fresh AMS install on a new card.
I followed this guide:
https://rentry.org/MarikoEmuNAND
(I chose Partition Based EmuNAND).
The only step I did in addition was to download the
Sigpatches
from the location specified in the article and extract to the root of the SD Card (meaning the
sigpatches
ended up in the right place, not in the root).
Hekate will boot OFW no problem, but when I boot AMS CFW I get:
1) Colourful AMS Splash Screen, then...
2) White AMS Logo, then...
3) Ninty Switch logo, then
4) Black screen.
Misc information:
I don't think I need it, but I have the SX Core license.dat file on the root of the SD Card.
I never updated SysNAND with Choi, only ever OTA (though I did use Choi to update my EmuNAND but as I'm starting with a fresh SD Card and not migrating EmuNAND I don't think that's relevent).
I've extracted these files to SD, as per the article:

atmosphere-1.2.5-master-1019bc54e+hbl-2.4.1+hbmenu-3.5.0
hekate_ctcaer_5.6.5_Nyx_1.1.1 (renamed hekate_ctcaer_5.6.5.bin to payload.bin)
SX_Gear_v1.1
Fusee.bin (not fusee.zip as the wasn't an option on the link in the article).
Fusee Sigpatches from ITotalJustice
***UPDATE, I've also now tried H.A.T.S. from sthetix but get the same result ***
Please, please tell me where I've gone wrong - I'm desperare to ditch my old SXOS SD card and upgrade my Firmware versions, but I can't upgrade until I know I'm safely working on AMS.
Thank you so much for your help!