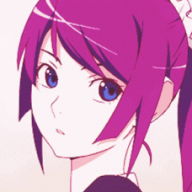 i write working(?) code
OP
Member
Joined

Oct 2, 2021
Messages

445
Trophies

0
XP
Country
I'm not even sure if they are clones, really.
Recently over at Discord, AliExpress listings for unlabeled Acekard 2is and original R4s were posted. A handful of people picked them up (myself included).
I've received my set today, and here's the overview:
Acekard 2i
:
AKAIO works, which pretty much flat out tells me that all of these carts have been new old stock. I do not think any of the weird old carts that shows up are clones at this point, rather they're just ancient stock that never got to the market before going defunct.
They have the latest firmware installed on it. That's not saying much, as the latest firmware does not work on a stock 3DS or DSi on its respective latest system software. You will need CFW either way. What it does mean though is that it's rather slow to boot. But see the next note for a "fix" of sorts.
ntrboot works. I have flashed mine with ntrboot. This means 2 things:

It is able to simultaneously have ntrboot and DS-mode at the same time, just like the real(?) Acekard 2is. You can just flash it once and forget about it.
The boot time is quite literally cut from 8 seconds to 1, as it's not using a spoofed game to launch the kernel. This is true for any other AK2is, but it's important to note here if you get sick of it. The point here is that the standard ntrboot_flasher with no modifications straight up work with this cart which convinces me even more that they are 1:1 with the real thing.
Original R4
:
Same limit of 2GB. Nothing has changed on that front.
Wood 1.62 works, so if you're crying about being unable to play with the real Wood kernels (since the R4i Gold 3DS Plus is kind of a gamble nowadays), here's one that works no problem.
The plastic seems less solid than the actual original R4. Anyone who had it would know that the shell is rigid as hell, but this one seemed less like that and more like the average flashcart shells. It still has the one screw like any other, though. Makes me wonder if they found the PCBs but not shells and just finished the job.
This isn't really a review or anything. There are already plenty of reviews and documentation on both of these carts, and they both seem to apply here. Also, unlike the DSONE SDHCs, they don't seem to have a higher chance of being DOA or anything other. After all there isn't really that much extra hardware.
The PCBs are also identical to its original counterparts, which felt weird to see. The fabled ROHS CARD-7A on the original R4, the black and yellow with spring loaders on the Acekard 2i, it's very convincing if it wasn't for the label missing.
Both of these are a novelty nowadays, with TWiLight Menu++ and nds-bootstrap making flashcarts in general rather irrelevant. But if you want to relive the golden experience of the DS scene in 2008 and 2011, maybe these are for you.