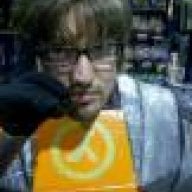 Active Member
OP
Newcomer
Joined

Mar 27, 2012
Messages

34
Trophies

0
Age

34
Location
XP
Country
I bought a brand new SD card quite recently in the hopes to have a fresh start and avoid having a corrupt card. Lo and behold I will still get files corrupt. I've decided to just regularly back up my SD card on this computer which runs Windows 7 (allowing me to see which files corrupt and ignore them to continue copying other files) while replacing the files and formatting my card. I understand some programs can corrupt files (which I will ask about,) but sometimes this even happens while I'm editing contents on the computer. So, here are my questions:

- Will file corruption in turn corrupt/damage my card?

- My R4 came with a micro card reader, which many of you may know about, which is also a convenient yet a cheap product anyway. Could this "T-flash" adapter be damaging my card or its contents?

- I've read that DSOrganize and even Moonshell can cause corrupt files. I find it hard to believe that Moonshell, a program that comes bundled with every flash cart, can cause problems like this. I am not skeptical about DSOrganize, however; do you recommend I do away with this? And does anyone here know of any other applications that are known to corrupt files?

- I was using the patcher program for the 3-in-1 Expansion on my SD card when about half way through my progress, my NDS games went corrupt. This is obviously while plugged into the computer, nothing to do with homebrew apps. In the meantime I've decided to patch these games in my backup folder on the computer. As asked before, this may have been because of the adapter I was using. If not, would a program like this normally corrupt files on an SD card?

- Finally, I'm running FAT32. Should I downgrade to an older format?

Thank you for your input.