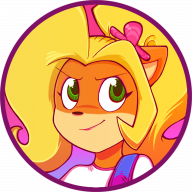 Well-Known Member
OP
Member
Advance Wars: Dual Strike/Famicom Wars DS - Code Generator (Action Replay Codes)
Created by: RadioShadow
Codes by: Corduroys and RadioShadow
Download - Version 0.9
Started to work on a 'Visual Basic 6.0' tool to generate codes for the Nintendo DS game
"Advance Wars: Dual Strike"/"Famicom Wars DS" so you can:
- Change the players Army Color.
- Change the Design Map Size.
- Add in Terrain (1 x 1) that can't normally be added to a Design map.
- Add in Large Terrain (3 x 3 and 3 x 4) that can't normally be added to a Design map.
- Allow more than 60 Properties to be added in Design Maps.
- Unlock all the playable VS/War Room Maps.
An Action Replay Nintendo DS Cheat Device is required and an original copy of the AWDS game (any region) in order for these codes to work.
These will work on a Nintendo DS Flash Card as well.
This tool is designed to run under 'Windows' operating system.
Changes:
- Create button can't be pressed until at least one of the tick boxes is ticked.
- Can't press the Save Codes or Print Codes until codes have created.
- Used better quality box art images.
- Used a better Floppy Disc and printer images.
- "Unlock All Maps" for all regions are working correctly now.
- Added a drop down box to add shadow tiles to the 1 x 1 terrain (doesn't do anything let).
To Fix:
- Finish adding option to allow shadow tiles if the 1 x 1 'terrain' you plan to place is on the right, next to a road or plain tile.
- Add in preventions to stop large terrain being placed over the edges of the map.
- Put in a better Application Icon.