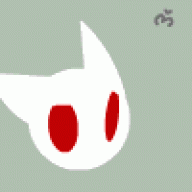 Well-Known Member
OP
Member
Joined

Oct 28, 2007
Messages

609
Trophies

0
Age

38
XP
Country
Sorry guys, I know I ask this every once in a while, until now I'd usually ask about how to do it offline, but now that I have a wireless router I can update and everything online.
A friend wants to bring his softmodded 3.3E Wii over so I can update it to 4.2 and install I guess pre-loader or whatever is used now instead of preloader for all region wiiware and such.
This guide
http://sites.google.com/site/completesg/ha...-guide/updating
as guides are often to me seems a tad confusing, sorry, it seems to cover the offline aspect of updating which I'd do until now, but now that I have wireless and the Wii works with it fine, at least mine does, is there a simple, more straightforward method to safely update to 4.2E or should I just follow that guide word to word?
Another question, I use whatever pre-loader was the latest and safest when the first bootmii came out, hell I even still use the very first bootmii beta since it does what I need it to do and I haven't had any problems with it.
Should I just install that pre-loader version on my friends wii as well after the update or is there something new now? btw he can't have bootmii on boot2 or was it 1 like I can his system is newer.
thanks in advance, and again sorry for asking stuff like this, I know you're all tired of it.