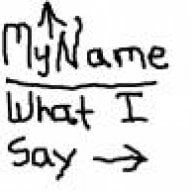 Well-Known Member
OP
Member
Joined

Aug 4, 2008
Messages

1,474
Trophies

0
Age

42
Location
Website
XP
Country
This guide is a long time outdated, I will leave it up for reference purposes but it is very much reccomended that you find a more current guide to get homebrew installed on your Wii. As always, don't update if you dont need to

Best guide as of this edit (10/04)
This is *MY* attempt at noob-proof instructions on how to get Gamma installed on your wii.
Any questions, comments, missing credits etc can send via PM to EmperorOfcanada at GBATemp.net
Some parts of this tutorial require an internet connection / Wifi connection with your wii.
*DISCLAIMER*
I WILL TAKE ABSOLUTELY NO RESPONSIBILITY FOR ANY WII'S THAT GET BRICKED DURING THIS PROCESS. PROCED AT YOUR OWN RISK!
CREDITS:
A_running_pir8 - October 23rd Wii Fix has helped many many people. Thanks! This wasnt possible without you.
RadioShadow - Your guide inspired this one. My intention was to make your excellent guide even more fool proof. Thanks!
Team Twiizers - Twilight hack. Youve come through for us yet again.
Wiigator - Duh. cant forget you

DJtaz - Yours is my favorite loader, so its the one I use in this tutorial.
Due to new rules, the link has been removed. If you would like to find advice on where to obtain the files required for this guide. You are welcome to PM me. I can also be reached on msn at [email protected]
QUOTE said:

Preparation​

[Homebrew channel install with Twilight Hack]

+Copy over the save file for your version of Zelda.

**NOTE

If you are on firmware 3.4 ONLY

, you must delete data.bin and

rename Twilight3.4.bin to data.bin

before

you copy it over. This ensures you are using the correct version of the hack. You must run Zelda right after you

copy the hack over or the system menu will delete it and you will have to copy it over again.

+Once the hacked save file is copied over, run Zelda. Talk to the nearby man or walk backwards to initiate

the install of the homebrew channel (which is the boot.dol in the root of your SD card)

Congrats, you should now have Homebrew Channel installed!

*Note* Make sure each step is successful before you move on to the next step. If a step is not successful it may prevent the next steps from working.

QUOTE said:

[STEP 1] [Perform BOTH these steps if you are already on 3.3 or 3.4 then move on to Step 2]​

+Load Wad Manager in Homebrew Channel and install IOS16-64-v257-prod.wad

Yes, even if you have received errors trying to install other wads this should still work.

+Load Custom WM in Homebrew Channel and install cios_fix.wad

You cannot install this wad with Wad Manager. This is a custom wad manager designed to work for IOS16.

+Load IOS Downgrader in Homebrew Channel. Just follow any prompts until it tells you it is complete.

**Note:

This is NOT the same as the cIOS downgrader.

The cIOS downgrader allows you to upgrade or downgrade to the ideal firmware

version which is 3.2. The reason 3.2 is so popular is partially because versions after this one had the Trucha bug fixed, and almost

as importantly ver 3.2 is required to run Starfall. Starfall is important because it is at this time one of the only ways to fix a

partially bricked Wii. It is also handy for skipping disk updates.

QUOTE said:

[STEP 2] [Perform these steps if you have completed Step 1 above or if you are on a version below 3.2. If you ARE on 3.2, skip to STEP 3]​

+Load cIOS Downgrader in Homebrew channel MAKING SURE you PICK YOUR CORRECT REGION. Follow prompts until done.

3.2U = USA/Canada, 3.2E = Europe, 3.2J = Japan

**Note:

Once again, this is NOT the same as IOS Downgrader

. This is what will upgrade or downgrade you to version 3.2 firmware

which will allow you to install starfall. Starfall is important because it is at this time one of the only ways to fix a

partially bricked Wii. It is also handy for skipping disk updates.

QUOTE

[STEP 3] [You should now be on version 3.2 for your region. You're almost done!]

+Load Starfall with Homebrew Channel.

If you read the disclaimer carefully, you will see you are instructed to press B+1 and not B+2. Press B+1 until you get to the next

screen. It is very picky so dont be surprised if you have to keep pressing it a number of times.

At the next screen the most important things to install are the last 3 options. Many people like to just install everything which

is okay too.

+Run cIOS Installer in Homebrew Channel.

This installs the IOS needed by the launcher.

+Load "Install Shop IOS51". Say Yes to installing IOS51 and Yes to patching a fix but No to the Wii Shop Channel.

+Load Wad Manager in Homebrew Channel and install:

DjTaz_gamma_Loader.wad - This will give you a Gamma launcher channel. You can skip this if you prefer to launch backups from HBC or wish to install a different channel loader.

You can also optionally install IOS38, as in some cases it is needed to run Animal Crossing.
DONE!
Hope this worked for you. All I ask is if this guide helps you, that you pass it to other people you see struggling getting it working.
Enjoy!