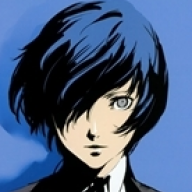 Joined

Apr 6, 2015
Messages

529
Trophies

0
Location
XP
Country
hay all,
i was wondering, since GW hasn't released anything for O3ds/2ds users to be able to load into GW emunand without the use of Browser etc, i saw that now you can make the switch from gw emu to rxtools cfw, basically take all your gw emu with it's stuff like themes, cia's, etc and copy them over to the rxtools cfw?
so, by making the switch to rxtools i can keep my gw emunand stuff and use them all on rxtools cfw without using the browser to load into emunand?
also, what are the pros and cons of rxtools cfw? compared to gw?
and if i use rxtools
i will lose the ability to be able to enter the GW menu (for backing up sys hand, restoring sys hand, backing up games and saves?)

is it possible to be able to access the gwmenu for doing the above but still have rxtools?​
Nevermind the above as i will have 2, 2DS's One for GW menu etc, xorpad stud and one for rxtools auto boot emunand thing.
also using CTRbootmanager i can also boot into sysnand?
is it also possible to be on fw sys 9.2 and be able to run the DS blue GW card?
it's true that GW can run both 3ds and via games, but rxtools can't run 3ds games but cia's?
and if i install FBI and Bigbluemanager i can use that to install cia's without the need of the GW red card?
also to make my 3ds games into cia's for installing to sd i have to get their "xorpads"?
i know how to do it, just wondering if it is needed.
also for storage space, since using emunand as autoboot on 2ds, can i use my 64GB XC cards Class 10?
it has to be formatted to FAT32 to work, as exfat won't work for sd card?
since cia games will take some space and if i migrate all of them into one sd.
also for updating rxtools i have to use the system update to go up versions for emuanad? with the RX… etc thing.
thanx