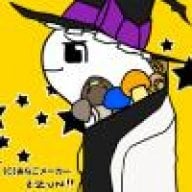 Joined

Oct 27, 2008
Messages

2,060
Trophies

0
Website
XP
Country
>
Stupid siblings.
My brother knows i have 200+ dollars and keeps pestering me for 70+ dollars

.
.
.
FOR MAPLE MILS.(mesos.)
instead of studying for his O levels!(major exam.)
To make things worse he's already becoming a mapletard :\
And he's older than me!
Plus he still owes me 150+(last last year, he "borrowed" my money to buy a maple account[ a NL])
and hasnt returned it

and he tells me its 90 dollars now, not 150+

And my sister....
what.
a.
bitch.

She wont let me finish what i have to say and starts bitching.
She thinks her "photoshop skillz" are better than hand made construction paper+ groupwork(her photoshop skillz are not THAt good.)
crap now she's looking over my shoulde-
fuck.