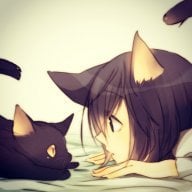 Well-Known Member
OP
Newcomer
Joined

Sep 14, 2018
Messages

47
Trophies

0
XP
Country
THIS IS VERY WIP

IF YOU ARE GETTING AN ERROR LIKE THIS
Error: Unable to open file /tinfoil/zerotwoxci/ncas/ 0x00000202
​
DOWNLOAD AND USE THE NEW ATTACHED FILE INSTEAD OF THE OLD ONE AND IT'LL BE FIXED
Hey,
I've been working on an XCI installer for a while now and here it is.
It's a modded version of tinfoil that allows you to install XCIs.
Instructions:
Put your keys on the root of your sd called prod.keys (I recommend using kezplez to get the keys due to it formatting the keys correctly because weird formatting can mess it up)

To use it just place the XCI in /tinfoil/zerotwoxci/gamehere.xci
Source:
https://gitlab.com/2168/zerotwoxci
Precompiled binary is attached just drag and drop into your switch folder and run.
This does not work with atmosphere nor do I intend to target atmosphere as it requires the third system patch which lets you use use a program nca with a corrupt sig while the acid sig is fine. I had a way to patch the ACID sig but that was very very slow and I may redo it in the future but honestly it is not at the top of my list of things to do at the moment.
List of future updates:
Do everything out of main XCI file without making new ncas to make SD corruption risk a lot lower
FAT32/Split XCI support
DISCLAIMER: I TAKE ZERO RESPONSIBILITY FOR ANY BRICK OR DAMAGE TO YOUR DEVICE EVEN IF IT IS SUPER UNLIKELY. ALSO ZERO RESPONSIBILITY TAKEN IF YOU DECIDE THAT ZEROTWO IS THE BEST GIRL AND YOUR FRIENDS HATE YOU FOR IT. please note there is a very possible chance of corrupting your SD card when you use this tool and I recommend backing up everything but the tinfoil folder before you use it as it a small backup and it means if you do corrupt your sd you can just reformat and copy the files over
Love Elise