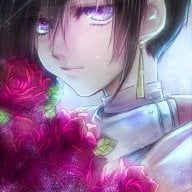 Well-Known Member
OP
Member
heya , sorry if this was asked before somewhere (looked it up could not find a thread for it).

i have the wii u version and i noticed FP drops in some village (kokoro?) i do not remember the name, it is a huge village.

in there the fp drops and game lags in certain areas, i was curious about this fp drop, whether it is also in the switch version ?

i did google it, and people say it is the same on the switch while it is docked, but better when in handheld mode?

could someone please confirm this for me, because i plan to buy botw for my switch, my switch has been sleeping for the past month, have not turned it on for so long.

i have only disgaea 5c on it, and thought i should get botw for now (i am playing the waiting game like many of you around here for the hax stuff).

i am aware there is some updates for botw on switch ,do these updates fix the fp drops , or would i need no updates as long as i am playing in handheld mode, i mostly play in handheld mode, so if the fp does not drop there then i will get it for my switch.

and lastly, do you guys think we might get some sort of save management homebrew app ? because i would like to backup the save of botw in case hax come out ,would not want to lose any hours put into it.