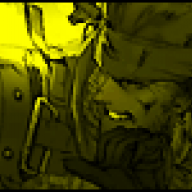 Gamertag: Calogero91 add me.
OP
Member
Joined

Dec 8, 2002
Messages

691
Trophies

0
Age

35
Website
XP
Country
Well I recently picked up an xbox 360 an aside from a disk problem I have been having I am also have a great amount of trouble installing XBOX Live throught my wireless laptop on vista. So this is bassicaly what I want to do, Connect my Xbox 360 to my wireless laptop via an ethernet cable so I can play online. And I am having these problems; when I connect my xbox to my laptop my internet stops working? why? it says something about local host or something like that? Also when I try to connect my xbox to find my computer it can never find the ip address and it fails? I am completely clueless and I have yet to find a
tutorial
or anything to help me so I have turned to my fellow tempers. Also I am completely clueless in setting up media center from my computer to my xbox.
I'm pretty dumb so I might need some exact steps, like what settings to change my network too, stuff like that.
Any what im trying to do is:
XBOX 360 to ethernet cable to wireless laptop with windows vista = letting me play live
Can anyone help?
And if anyones an avid Halo 3 player, add me Calogero91