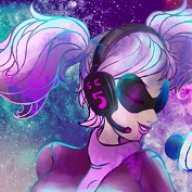 Joined

Sep 17, 2007
Messages

19
Trophies

0
XP
Country
Alright, bear with me, I'm a bit of a derp when it comes to hacking.

So I bought my Wii in early 2007, it hasn't been updated since 4.2U. (I don't know if that's relevant information, but I'm putting that out there anyway)

I have the system menu brick. I can get Priiloader to come up (version 0.3 (r47)), though. However, I select "BootMii IOS" and it says "Error booting BootMii IOS!" I'm pretty sure I've used BootMii before, though not very much, so I don't know why I'm getting that error. I've actually never really understood BootMii all that well...Never really messed with it much. Do I need to have something on the SD card for it to run? It's actually been awhile since I did any hacking to my Wii in general, so I haven't really messed with what I had on the SD card.

Anyway, what can I do for my Wii at this point? I can still load things from the SD card with Priiloader, right? Can I somehow re-install BootMii? I don't really know what I'm doing at this point, so any help would be super duper appreciated. ._.