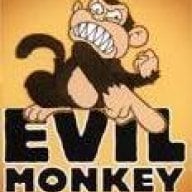 Joined

Nov 1, 2007
Messages

1,770
Trophies

0
Location
XP
Country
Well I know the mods must have talked about this but I thought that members that give a sh!t should post in this thread, and often.
Should there be a different forum for asking for help, AND should the rules be that it is the only place to ask for help?
There are good and bad sides to this idea I will just put the most obvious for now.
BAD
Main problem is less will view that help forum, so it may be harder to get help, not "may" it might actually help.
More work for site staff. Staff woul need to add the new forum, put up a description and maybe add a sticky giving guidlines as to how to get help EG: proper named topics, give details etc etc.
Also staff would need to work out a system that locked/trashed resolved issues, a little more work for them.
GOOD
Less clutter, and people looking for help wouldn't need to read through other sections about hacking, or homebrew etc.
Better organisation onsite to allow things like writing guides, or making FaQ's easier. Also people newer to all these things would learn quicker by reading the "resolved" posts, maybe actually saving the need for them to post, which couldsave time.... who knows.
Now imho, I'm for it and would love to see a Wii help section.
I would be willing to browse through it once each time I visit the site and if I could give help and had time, then what is it to copy and paste from one place to another

I have only posted this now after thinking about it for a long, long time as I see some of the Wii sections getting so busy that important information is being burried at a really sad ratio. There have been many great posts in the last week that are so far down now, many people are not aware they have been posted, will look through a page or two and then post about things again, and again.
If you support the idea of having a new forum for Wii Help post in here and offer support.
If this post doesn't make change it is yet another bit of clutter, but really what is one more.
To the site staff, before you move this to the "relevant section" think about it, this IS the relevant section for now as this section is well, full of clutter.