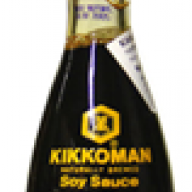 GBATemp Kikkoman Naturally Brewed SoySauce Fanatic
OP
Member
Joined

Apr 29, 2007
Messages

2,123
Trophies

1
Age

123
Location
XP
Country
QUOTE said:

Nekokabu has updated his app to version 0.05 This has been verified to create a complete dual-layer dump of SSBB in around 40 hours. The game can be dumped faster (around 23 hours) with the following method...

1. Dump first layer with DVD Dumper (Wiikey DVD Dumper, SD Backup Utility etc. )

2. Use this app to dump the second layer.

3. Create a raw image of the 2nd layer using bundled unscrambler.exe

4. Connect the two images using the command copy /b 1st.iso+2nd.iso swashx.iso

5. You should now have a 8,511,160,320 byte image.

Data cannot be extraced from the iso using WiiTools because, apparently, there is a bug in the App. You should use WiiBrowse instead.

If anyone has any further translation of the

blog

post, please let us know.
http://psx-scene.com/forums/nintendo-news/...html#post462869