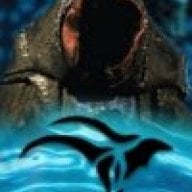 Joined

Sep 28, 2008
Messages

38
Trophies

0
Website
XP
Country
Purpose: Run GameCube backups on the Wii.
http://www.megaupload.com/?d=N6946KPF
Mirror:
http://gbatemp.net/index.php?download=4757
In the source archive there are the binaries as archive included. You will need to first to extract gcbackup0.1_v7.tgz and then gcbackup0.1_theta.tgz.
Not all games are working and it still contains bugs. If you have a problem don't send me a message. Just post in the forum. You will get a faster answer.
Check first:
http://wiki.gbatemp.net/wiki/index.php/Gam...patibility_List
Don't start complaining that a game is not working. You have the source code and can fix the bug. I do this in my free time and I don't get paid for it.
There is a video showing it in action:
http://www.youtube.com/watch?v=4Xak8qdMKbU&fmt=18
WiiGator
It is prohibited to use any of the software to illegally copy games, they are intended only to create and play legal backups of games that you own. In some countries or regions it is still illegal to make copies of games that you own, check with your local authorities if you are unsure. I cannot be held responsible for any misuse of these programs. The use of any of the above software is done so at your own risk. If you mess something up or anything undesirable (ie: loss of warranty, brick, lawsuits, jailtime) happens because of any of these programs, it is your own fault. USE AT YOUR OWN RISK!!!!
Short Instructions:
1. Run miospatcher
2. Press X (only one time!), if you want to use Wii Backup Launcher or Wii disc channel to start.
3. Press A
4. Run rungcbackup
5. Press A and play your game
This application theoretical can brick your Wii and make it unusable. It was written to be safe as possible. If something fails it should only have effect on the GameCube mode. You should still be able to use Wii mode and repair it by installing a MIOS with a WAD installer.
Thanks to WiiShizzza for the graphic
Thanks to Waninkoko
Thanks to ppc_gba
Thanks to all people who will handle the most noobish noobs here
Thanks to all testers