Okay before somebody criticizes my work so far I have made some progress in this but I can't do this without some help. So here are some of my finding with the game Bleach versus Crusade.
First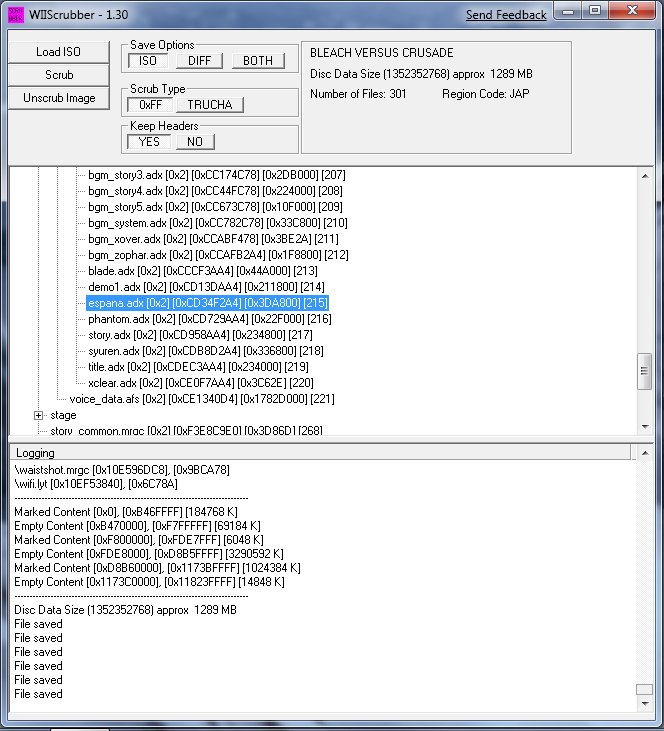 Files that are .adx are Segas audio system for the old sega dreamcast and can be played through Winamp with .adx plugin
But other file formats I've figured out what they do but i can't find a utility to open them. Like .lyt is some kind of picture or image and suspect the text comes in images and another format .mgr which I suppose is for text because of names like this one.
Its seems that most of the text is in some kind of image and can possibly be edited.
Okay you know everything I know and I've only been at this for about an hour now, so who wants to help?