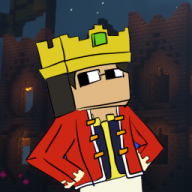 Joined

May 28, 2018
Messages

5
Trophies

0
Age

34
XP
Country
What's the issue?
The title explains most of it. When I try to play a VC game on my Wii, it'll start to boot up, then after a few seconds, the screen goes black, my controller disconnects, and I have to restart the console.

Here's where it gets even more confusing.
When I try to boot up something like the Mii Maker, runs for a few seconds, then bam. The controller disconnects, and I'm met with the disc error screen, telling me to remove the disc and restart the console, but there is no disc?? It's the Mii Maker! This is my childhood Wii that hasn't been used in a long while, so I would like to get the data off of it at LEAST, but seeing if it is fixable is my first priority.

Some other key details.
No, this Wii (shockingly) is NOT modded in any way. I'd like to, but this seems more important to fix first. Another detail is that the console is halfway put together, just the Bluetooth, WiFi, and heatsink+cooler are attached to the console, I'm 99% sure that shouldn't be an issue, but still figured it's a key detail. Any help would mean a lot, as this Wii means a lot to me.