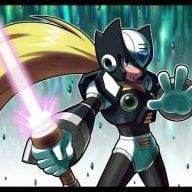 Well-Known Member
OP
Member
So ive got lucky and got my PS5 for basically nothing and aside from a few kinks i hope get fixed with a few updates im very happy with it. But then i realized. THEY FU***** DID IT AGAIN!! They made the dashboard so that the last games are listed and you cannot control it. Cannot make any folders or some kind of structure or anything to sort your games. The filters in the Library are shit and cant even sort by Genre or anything.

Sony, if anyone of your Employees happen to read this. STOP THIS MADNESS!! I wanna be in control of my Dashboard. Let me choose what is there and in which order. Do not mess this up just because i started another game. Let it be like i intended it. Let me make Folders. LET ME BRING ORDER IN THIS WORLD OF CHAOS!!!!

Sorry had to get that off my chest. But seriously why isnt that the standard? Its was annoying in the PS4, gladly they at least gave us folders after a few years but still didnt allow us to sort it like we wanted. But it also annoys me in the Switch and everywhere else where they will not let me Manage my Desktop/Dashboard/GamyLookyThingamagick. What gives? I mean i also hate the whole "show you your last 10 used apps" function on windows. Thats why i deactivate it first thing when i set up a new system. I wanna be the one who controls what gets to be shown where. I understand if you let the Playstation store Icon be the first one, i give you that but leave the rest to me. Please.