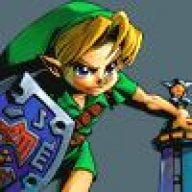 Joined

Nov 18, 2005
Messages

119
Trophies

0
Website
XP
Country
Ok so I just got thinking about Quake 2 tonite, I can only remember very vague memories of Online Multiplayer......I think they were all Slayer type games (maybe free for alls?)
Anyways I can distinctly remember 3 maps....
1) Big Gate with a tower in the corner, an elevator goes up to the top and there are tunnels underneath
2) 3 Big Towers, and a huge elevator. Water down at the bottom
3) Huge area with a circular stair case, Rockets are on the ledge and a pool out back that if you swim under you will find a Rail gun
Now the other thing I remember is some hack that was popular back then , that allowed you to place trip mines. I think there were 3 different color trip mines and the white ones were like Nuclear bombs that killed everything in a 100FT radius
Anyone know the names of the maps, or that modification? Are there Quake 2 servers still up and running?
Just figured I could use a break from Halo 2/3, and this would take me back 10 years

Gotta look for my disk and key tomorrow