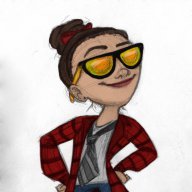 Joined

Jan 26, 2015
Messages

4
Trophies

0
Location
Website
XP
Country
Hello! This is a cliché introduction, I just joined the forums, and it's my first time softmodding a Wii. It's all done, according to me. I'll just start by saying I've googled these issues many times and tried most alternatives people gave out, but nothing's worked so far.

I installed ULGX v. 3.0, along with some cIOS a friend told me to install when I was modding the Wii. The thing is I just can't get it to work just yet! I've used 2 different USB devices with the same .iso game (I've also changed the format to .wbfs too) and it still won't load. The first one wouldn't even be read, and now the 2nd one makes ULGX get stuck on that Initialize USB Device screen. I've formatted both USBs to WBFS on 2 managers and also tried with FAT32 format using .iso files. Aaaanyways, I know for sure the USB's format and game is fine, the problem here is something on my Wii that won't read it. Yes, I've tried both ports, mainly the one on the right (or down, if flat).

Besides ULGX, I've also tried ULoader, but no luck either.

Honestly, I have no idea what stuff I'm downloading or even what a cIOS is (I'm surprised I haven't bricked the console), yet I've downloaded and installed 222, 223, 249 and 250 if I'm correct. I don't know if they're all installed or they just overwrite.

I'm not sure how to do a syscheck either .If you could tell me how, that'd be nice so I could share it here. All I can safely say is that I'm on a NTSC-U Wii with 4.3u. Anyways, your help would be much appreciated.