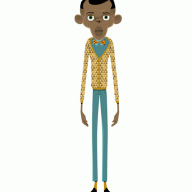 Joined

Jan 21, 2022
Messages

1
Trophies

0
Age

24
XP
Country
Hi this is my first post.
I am very inexperienced at Homebrewing as this is my first time Homebrewing a wii.
The USB loader GX doesnt want to load my wii games and my GC games will not show . They show up in the loader menu and I got all the covers aswell but on startup of a game the screen turns black and then it jumps back to the homebrew channel. I've been trying to solve this on my own but with no luck unfortunately.
I have a white wii 4.3E with backwards GC compatibility,
I use a 16gb Sandisk SD card converted to FAT32 where i store my apps, and a Sandisk 16gb USB converted to FAT32 that is plugged in the bottom usb port.
Heres the systemcheck:
IOS257 base hash:
a7 15 9d 1c, 70 18 96 e4, cd 7c da 03, 06 d6 c2 ba, 24 04 11 c1

IOS256 base hash:
9b dd e2 3c, cd 56 a0 ca, d7 ca fd ce, 51 a3 40 d2, 13 42 9a a4

IOS80 base hash:
c7 36 da 0b, 5a 5a 25 f0, 76 2d a5 78, cc 20 89 de, de ed 6f 5d

IOS61 base hash:
95 f2 cb 4c, e8 d3 d3 76, 45 66 56 40, 35 db cd 7d, cd 99 24 24

IOS58 base hash:
aa 01 bd 67, 7c 20 dc 28, 9c c6 b0 c9, 48 4b d3 f7, cd bc 4b 10

IOS57 base hash:
e7 46 07 56, 4c e8 69 2f, cd e1 19 02, 26 d6 a1 dd, 82 4c ef 0c

IOS56 base hash:
1b cc cf 07, f1 0c d5 12, be 96 9a a5, d2 36 67 98, 30 71 e6 81

IOS55 base hash:
c5 00 19 41, 22 18 21 92, b6 39 c9 d2, 05 fe 3f b3, 43 36 ae 0c

IOS53 base hash:
78 68 c0 50, 5c d6 d5 15, 65 d7 d8 0f, f0 a2 d9 d4, 9e 1d 7d fb

IOS48 base hash:
8d 53 7a 4a, 09 51 e5 6b, 2b 65 c8 27, f0 47 bb 72, c3 5c da e2

IOS46 base hash:
f5 e0 93 27, 26 cb 68 7b, ac e7 cc 86, 39 77 71 d1, ba 9e 42 36

IOS45 base hash:
08 58 11 20, 6b 3a e5 9f, b9 10 16 8b, 8a ea 06 3d, 9c 14 80 ef

IOS43 base hash:
f8 46 be 02, 74 e7 90 a3, d9 00 9a ae, d5 95 3f 77, e3 3f ad 2a

IOS41 base hash:
6c ad 7f 85, b6 87 e3 c3, 17 4e 5c 79, 99 fd 01 83, 16 55 fa 6f

IOS38 base hash:
f5 77 6b 66, cd 74 12 ee, 19 12 5c 11, 54 bf d7 3e, d7 e4 af 4b

IOS37 base hash:
32 c7 bc 54, 92 f6 17 e2, 64 26 e3 ce, bd 36 9f 40, 42 ea e8 02

IOS36 base hash:
29 36 80 06, 7d 22 7e 9f, 1c b1 af 70, 32 69 25 6d, 73 fb 14 55

IOS35 base hash:
58 5e 04 25, 45 d4 e2 8e, 98 fe 0d cd, 76 d0 71 d6, ac 17 a0 9c

IOS34 base hash:
68 8a 19 ae, c4 9f 57 fb, 11 1b 31 49, 2b 4d b4 85, 25 a6 3f 72

IOS33 base hash:
fc cf c4 1b, fc 8c 12 9e, 1f 67 5b 42, d4 3d 10 d6, 56 4f f5 f9

IOS31 base hash:
71 5f d8 87, 67 3e 32 4c, 53 c5 00 ce, 2b 50 14 f7, f2 ff e8 31

IOS28 base hash:
5c cd 08 24, 19 7b 9a 02, 17 55 5d f9, 39 dc dc 49, 73 ea 75 6a

IOS22 base hash:
8d 84 49 8b, f5 ba 6c a8, f0 58 64 10, 40 25 cd 1c, 25 9b 8a f6

IOS21 base hash:
91 ba e4 26, 1b 49 f0 95, e0 8c 21 17, e1 fa 8b e9, 92 6d eb 1b

IOS17 base hash:
77 7b 4c cb, 9a fb fe fc, 20 ee 4c 0e, 58 a1 6b ff, a0 20 a2 23

IOS15 base hash:
74 7c e3 33, 83 94 97 d7, a2 86 67 47, 55 61 83 0a, d0 3c 60 48

IOS14 base hash:
3d 56 0e 38, ce 93 90 4f, 42 b7 8f e9, b7 86 f1 a8, f9 39 b6 ce

IOS13 base hash:
5e a2 9d 72, 7e 56 37 26, 3f 62 3d 78, 1c 03 d2 f3, f5 40 52 5c

IOS12 base hash:
ba bf a4 78, da 4e 06 ec, f0 53 1a f0, 7f ad e2 eb, ff 3f cb 5d

IOS9 base hash:
7c 7a 60 0f, e4 85 77 89, 64 5a a1 a0, be a3 4d 59, 83 68 75 a6