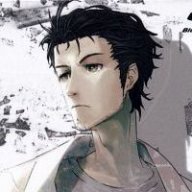 Joined

Jan 31, 2015
Messages

1,495
Trophies

1
Location
XP
Country
I'M DOING THIS AGAIN

So, i have posted some time ago asking if modding emulators ( Such as Snes9xGX, WiiSX, Wii64, etc ) to work with USB controllers. Not PS3 controllers, i'm talking about normal USB controllers made for PCs to use in emulation. I've only seen ONE homebrew use this that is Nintendont. Everyone now knows it's possible, but why does NO ONE does anything with it? If someone decided to stop being a lazy ass and mod these emulators it would help ALOT of people. Most of these emulators are based of emulators that were made for PC, which have full USB HID support. This just doesn't make ANY sense. I'm really mad at everyone that CAN and WANT to do this, but just don't do it. If i could add this kind of support to emulators and homebrews, i would, but i can't. But there ARE people out there who can and it really makes me mad that no one cares about this. Wii homebrew is not evolving at all, there are so much things that can be done but people just want to live in the past. We are in 2015 and some emulators don't get updates since 2010. Can someone explain to me why does no one cares?

( Sorry for my bad english, i am japanese ( Pacheco is because i'm half-portuguese ).