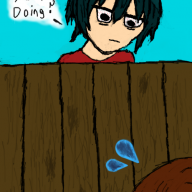 GBATemp's Tiller
OP
Member
This thread is dedicated to discussing about Shiny Pokemon. Brag all you want, but please keep it under control.

Here is the format you should use if you want to brag about your Shiny:

Pokemon Name
Number of encounters/SR/SOS/etc.

Anything else you want to add.


I will start.

Regirock
281 Soft Resets

I found it at 276 soft resets and well... *accidently soft resets* ... 5 Soft resets later..... OMG SHINY REGIROCK.