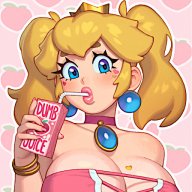 Joined

Apr 3, 2017
Messages

264
Trophies

0
Age

21
Location
Website
XP
Country
A few years ago I started making my own collection of custom icons and splash screens for my Wii VC games, I decided to expand it by making icons for GameCube games, I also made some for Wii U games and homebrews. As my collection has been growing, I thought it would be nice to share it with other people.
As I originally made this for my personal use, everything is based on the
US releases
.
Game List

​
---
Animal Crossing: City Folk
Donkey Kong Country Returns
Donkey Kong Jungle Beat
Dragon Ball Z: Budokai Tenkaichi 3
ExciteBots
Excite Truck
Fire Emblem: Radiant Dawn
F-Zero GX
GoldenEye 007
Kirby Air Ride
Kirby's Epic Yarn
Kirby's Return to Dream Land
Link's Crossbow Training
Luigi's Mansion
Mario Kart: Double Dash!!
Mario Kart Wii
Mario Party 8
Mario Party 9
Mario Power Tennis
Mario Sports Mix
Mario Strikers Charged
Mario Super Sluggers
Metal Gear Solid: The Twin Snakes
Metroid Other M
Metroid Prime Trilogy
Newer Super Mario Bros. Wii (Mod)
New Mario Kart 7 (Mod)
New Super Mario Bros. Wii
Pikmin
Pikmin 2
PokéPark wii
Punch-Out!!
Resident Evil 4: Wii Edition
Rhythm Heaven Fever
Sin & Punishment: Star Successor
Sonic Adventure DX: Director's Cut
Sonic Adventure 2
Sonic Colors
Sonic Heroes
Sonic Unleashed
Super Mario All-Stars - 25th Anniversary
Super Mario Galaxy
Super Mario Galaxy 2
Super Mario Strikers
Super Mario Sunshine
Super Monkey Ball 2
Super Paper Mario
Super Smash Bros. Melee
Super Smash Bros. Brawl
Tatsunoko VS. Capcom Ultimate All-Stars
The Legend of Zelda: Four Swords Adventures
The Legend of Zelda: Skyward Sword
The Last Story
Tony Hawk's Pro Skater 3
Xenoblade Chronicles
WarioWare, Inc. Mega Party Game$!
Wario Land: Shake It
WarioWare: Smooth Moves
Wario World
Wii Sports Resort
RetroArch Launcher
Super Mario 64
Super Smash Bros.
The Homebrew Launcher
Download

​
---
★
Drive Folder
Note:
I'm only providing the .png files (since they are smaller to store on my drive), you can easily convert them to .tga using
WiiVCInjector
, or if you just want to replace the icons of your installed games, you should follow this
guide
to manually convert them.