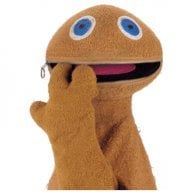 GBATemp old fogey
OP
Member
Joined

Jul 10, 2003
Messages

1,665
Trophies

1
Location
XP
Country
So I was playing this game yesterday and I was convinced that the version of Pop N Twinbee contained in this was running under SNES emulation as it even contained tiny bugs that were present in the SNES cart I owned many years back. Everything was absolutely identical. Lo and behold I then find this on youtube:
Someone injects a SNES rom into this game and it works (albeit a touch glitchy)
The emulator plays this game PERFECTLY, at full speed, full sound, even at 222mhz. Every SNES emu I've come across for PSP runs only a small amount of games at full speed with zero frameskip at the best of times.
I've done a few google searches and come up with nothing about this. But it does seem that the emulator in this PSP game, has a much sounder footing than any released so far on the PSP.
Five years too late perhaps, but still!