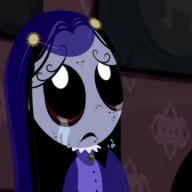 Pokemon Sprite Artist Hobbyist
OP
Member
Joined

Aug 17, 2015
Messages

1,124
Trophies

0
Location
XP
Country
The new themehax installer 2.0 is out now! Click here to get it.
This tutorial will become inert once Yellows8 makes his themehax installer work with 2.5, but for now here is how you can get 2.5 working through themehax manually. Also this tutorial is changing overtime to help better reflect what has worked and what hasn't, so keep that in mind.
1. First you must go to Smea's 3DS site here and download the new starterkit and boot.3dsx (If you can't find it, here is the link) and your system ropbin payload which you can get by inputting your system update, region and 3DS type.
Make sure you select the "Download ropbin" and NOT "Download otherapp". If you don't know your version and region you can check in the system settings app on your console as shown here:


2. Next, you'll need to extract the contents of the starterkit.zip, placing it into the root of your SD card.(You can use WinZip/WinRar of similar for this) Don't worry about your 3ds folder; it won't overwrite the custom apps you have installed, but best to be on the safe side and backup just in case.

3. Now rename your 2.5 payload to "menuhax_ropbinpayload.bin". Once you've done that, delete the original menuhax payload in the root of your SD card and place replace it with this one. It seems that deleting the original first does better than overwriting it. Your setup should look like this:

4. Boot up themehax. (Press the power button then
IMMEDIATELY
hold down L until the top screen shows static) To check if you're on 2.5, try shutting the lid and opening it again. If it didn't freeze (black screen) that's an indication you now have 2.5 installed! Congratulations!
If the above method doesn't work and it freezes on bootup, try accessing an app like Music Player on the home menu, press the power button and wait until the shutdown screen appears. Then press the home button and IMMEDIATELY hold down L afterwards. This works for some n3DS users.
If for whatever reason you don't have themehax installed or uninstalled it, you can still get it back at this time by using the offline installer.
Keep in mind that you'll need a second hax to install this and you must use the DEFAULT WHITE THEME. Also keep in mind that this offline installer installs
2.1 only
, will overwrite 2.5 if you placed it before you install themehax, and is intended as a way to re-install themehax to usable condition for upgrading with the instructions above.
Here is the
offline installer
.
Looking for an offline self-config installer?
Here you go.
Click
here
for instructions on how to install and use autoboot.
For those of you attempting to install themehax through browserhax, refer to
this
post.
(o3DS under 9.9 compatible only)
Things this tutorial probably needs:
A video explaining the steps here.
Thanks to:
@enhasa
For linking an offline installer to use.
@DeathChaos25
for helping users trying to install themehax via browserhax.
@code640
for screenshots to demonstrate.
@Jocaru
for alternate boot method.
@Cornholio309
For linking to an offline self-config installer.