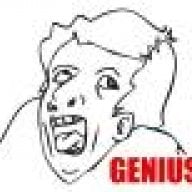 Joined

Apr 25, 2010
Messages

2,920
Trophies

0
Age

25
Location
Website
XP
Country
My father has wants me and my brother to live with him in the US, therefore, leaving my mom and other siblings behind.
I don't know when he plans for me to leave here but I'm very unsure
if I should
. I have no idea on how the Americans live(he's in California) and I might have a hard time adjusting to your/their lifestyle, culture, traditions, the way you/they eat, and how they do things...

What I like about the US is advanced technology and more opportunities for me to get a scholarship on a major university, which is my goal so that I could go back to the Philippines and help out!

Since the economy here is bad and one of the poorest around

He told me that I can take a vacation on summer(May - April) and decide if I want to stay there to study on a public highschool

I study in an ACE curriculum school currently.
Right now, I'm hesitating since I only get to stay with my dad and... uh... my stepmother, who petitioned me, and stepbrother who is a year old.... that is the difficult part

(You get my drift here?) BUT I still have relatives there.... they're just a little far from us.
When I told him that I didn't want to stay there YET, he got a little angry at me and said that I should take opportunities NOW since it would be hard to go there when I get older.
---
I'm a freshman in high school and I'm thinking that I MIGHT be fully decided to stay there on my junior year(3rd) since I
still
want to compete on National Student Convention, one that I attended in almost a month ago, and ISC 2012(don't make jokes on any 2012 bullshit here)
ISC 2011... and info if you wanna know

.
For many reasons I've grown to love the ACE curriculum and I know there are schools like that on California.. my dad said, it's expensive

---
Now, my dad has been unstable with his promises before and I thought that even if EVER for example I didn't want to stay, he wouldn't let me go back

I know my dad of course!

But it's not 100% sure he'll do that, but it's most likely.
---
TL;DR
Sorry for the wall of text, I just had to share this with somebody...
Should I immigrate to the US to be with my biological father, stepmother, stepbrother?
or stay in the Phils. with my real mother and siblings with my still father providing financially?
Edit
: My mind's crazy today, bear with me if my post is messy and out of order