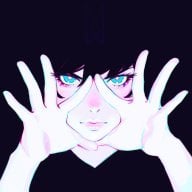 "Local Hardware Wizard"
Member
Tinfoil, a homebrew application used to manage titles for the Nintendo Switch has recently received a large update. In addition to laying down the groundwork for NSP verification update 0.2.0 boasts that custom NSPs can be installed over a local network onto a Switch directly. A complete list of changes can be found below.
W.I.P.
Tinfoil Update 0.2.0 said:

Changelog:

Groundwork for NSP verification was added (still needs a bit more work before it's fully ready)
Name of the title being installed is now displayed on install screen
Custom NSPs can now be installed over network (like hbmenu.nsp)
You can now install multiple files at once over network
You can now pick where to install games you're installing over network
General system stability improvements to enhance the user's experience.
Source
Ongoing Discussion
Tinfoil Github
(Special thanks to; Adubbz, ThatNerdyPikachu, aveao, neonsea, wolfposd and facekapow for making this release possible.)