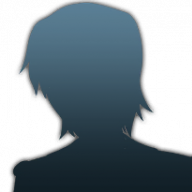 The patches guy
OP
Developer
Joined

Oct 14, 2018
Messages

5,787
Trophies

3
XP
Country
This thread will include IPS patch for unlocking 60 FPS and how to change Dynamic Resolution values. Thanks to triple buffer 60 FPS drops are not that frustrating as f.e. in Link's Awakening.
It was confirmed working for PL [010039400E8D6000] and EU [01003D100E9C6000] releases.
First step to get 60 FPS is to unlock it. It works only with versions: 3.4-3.7
- Download:
> For versions 3.4 and 3.5: TW3-60FPS.zip
> For version 3.6: TW3-60FPS-3.6.zip
> For version 3.7: TW3-60FPS-3.7.zip
- put exefs_patches folder to
atmosphere
or
sxos

And Restart Switch.

Now you have 30 FPS lock deleted, but it will still not achieve 60 FPS because Dynamic Resolution is in the way. So we need to tweak it also.
Recommended OC settings for 60 FPS:


Code:

handheld_cpu=1326
handheld_charging_gpu=768
handheld_charging_official_cpu=1785
handheld_charging_official_gpu=921
handheld_mem=1600
docked_cpu=1785
docked_gpu=921

First we need to backup our save with Edizon or Checkpoint. IT'S MANDATORY TO HAVE AT LEAST ONE GAME SAVE OR AUTOSAVE! ELSE SETTINGS WILL RESET TO DEFAULT!

In backup folder you will find folder user.settings and inside settings.txt

Now we need to find line

Below that we can paste any line from this list (I think they are easy to understand what some of them are doing):


Code:

DynamicResolutionOverride=-1
DRRequireCameraMove=1
DRIgnoreCPU=1
DRIgnoreVsync=1
DRGameTargetFrameTimeInMs=31.5
DRCinematicTargetFrameTimeInMs=40.0
DRIncreaseResolutionMargin=1
DRIncreaseResolutionMarginMultiply=1
DRCinematicIncreaseResolutionWaitTimeInMs=607.5
DRCinematicDecreaseResolutionWaitTimeInMs=101.5
DRGameIncreaseResolutionWaitTimeInMs=945.0
DRGameDecreaseResolutionWaitTimeInMs=157.5


These are default settings. I will focus only on settings that will make 60 FPS available and tweak cinematics for 30 FPS.



For 60 FPS I recommend to paste those 2 lines:

Code:

DRGameTargetFrameTimeInMs=14.0
DRCinematicTargetFrameTimeInMs=14.0


As you can see, we changed dynamic resolution frametime interval for gameplay from 31.5 ms to 14 ms and for cinematics from 40 ms to 14 ms



For 30 FPS users I recommend to paste this line:

Code:

DRCinematicTargetFrameTimeInMs=31.5


It will change dynamic resolution frametime interval for cinematic from 40 ms to 31.5 ms, solving some issues with framedrops in cutscenes

You can disable Dynamic Resolution by using DynamicResolutionOverride



Code:

DynamicResolutionOverride=-1

means that Dynamic Resolution is enabled
Starting from 0 we can disable it.

Ad. It looks like Inventory glitches for different values for each person. Only confirmed value that is not glitching is 25.


Code:

Value | Handheld resolution | Docked resolution
0 | 832x468 | 956x536
1 | 848x476 | 956x536
2 | 860x488 | 956x536
3 | 884x496 | 956x536
4 | 900x508 | 956x536
5 | 920x516 | 956x536
6 | 936x528 | 956x536
7 | 956x536 | 956x536
8 | 972x548 | 972x548
9 | 992x556 | 992x556
10 | 1008x568 | 1008x568
11 | 1028x576 | 1028x576
12 | 1044x588 | 1044x588
13 | 1064x596 | 1064x596
14 | 1080x608 | 1080x608
15 | 1100x616 | 1100x616
16 | 1116x628 | 1116x628
17 | 1136x636 | 1136x636
18 | 1152x648 | 1152x648
19 | 1172x656 | 1172x656
20 | 1188x668 | 1188x668
21 | 1208x676 | 1208x676
22 | 1224x688 | 1224x688
23 | 1244x696 | 1244x696
24 | 1260x708 | 1260x708
25 | 1280x720 | 1280x720

Going above will just set last known resolution.

Now just restore backuped save with changed config.
This tab will include some more advanced editing. Improper editing it can result in crashing game or system.



Changing minimal Dynamic Resolution


Warning: This works only with versions 3.4-3.7. After changing it Fixing resolution point from Dynamic Resolution Config Tweaks will scale different, but still 25 is 1280x720.

You need to download:
> For versions 3.4 and 3.5: TW3-DR.zip
> For version 3.6: TW3-DR-3.6.zip
> For version 3.7: TW3-DR-3.7.zip (NOTE: from 3.7 game is using W29 register instead of W22, so underlined bytes are slightly different in IPS file dedicated for this version)
and unpack it. Open IPS file with hex editor (for example HxD)
You will get something like this



Each color is different instruction with different config.
Red - Handheld width
Green - Handheld height
Brown - Docked width
Pink - Docked height

You need to convert those hex values to ARM instructions. You can use f.e. this site
http://armconverter.com/hextoarm/

As example we are taking red value - We got this
We need to change "340". This is hex value. You can use this site to convert it to decimal value
https://www.binaryhexconverter.com/hex-to-decimal-converter
After converting we got 832. We want to change it to 640. We can convert it back with f.e. this site
https://www.binaryhexconverter.com/decimal-to-hex-converter
After converting we got "280".
Now our instruction should look like
We need to convert this instruction to hex. We can use f.e. this site
http://armconverter.com/
After converting we need to copy value from ARM64 window. So we got hex
And now we need to replace our new hex with old hex and save file. Put folder exefs_patches to sdcard folder

atmosphere
or
sxos

And restart Switch.