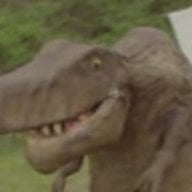 Connoisseur of all things Morshu
OP
Member
Hello everyone, and welcome to the Official theme suggestion thread for the EOF hunger games! In this thread, you will get to see the current schedule for the upcoming hunger games and occasionally decide what the theme will be for the bi-weekly eof hunger games! The games will start every other Monday (starting Monday, November 13) and will occasionally consist of a certain theme, the EOFs choice!
November 13: Pokemon themed games

November 27: regular games

December 11: regular games

December 18: Christmas themed games

January 1: regular games

January 15: regular games

January 29: regular games

February 12: waifus vs. traps

February 26: regular games
Cause I'm too lazy to make the rest of the schedule right now, here's some of the other current theme ideas:
Mods vs. tempers
Marvel vs. dc
Weebs vs. furries
Apple vs. Android
PlayStation vs. xbox
Here's some of our past games so far:
So, suggest your themes down below! Also, I'll need volunteer hosts to occasionally make the new thread for the next hunger games if I'm unavailable to do so.