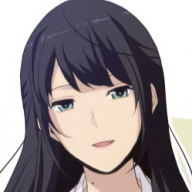 (づ。◕‿‿◕。)づ *:・゚✧
OP
Member
Joined

Jan 19, 2016
Messages

3,315
Trophies

1
Location
XP
Country
Hey, welcome back to another round of The GBATemp Hunger Games Simulator.
This time around we have a specific theme: Weebs vs Furries.
Unfortunately, due to the way this simulator works, I can't make the "teams" half and half.
So I came up with a solution. Districts 1-6 will be on Team Weeb, while Districts 7-12 will be on Team Furry.
If you have no idea of what I am talking about, well the hunger games simulator is when there are random events that happen that you may die or live from. Your goal is to survive this randomly-generated round. Who will win?
You can nominate GBATemp users or volunteer yourself as tribute.
Be sure to mention of team you want to be in.
You can also upload custom photos if you don't want your 'Temp avatar shown.
Round 8 is now over!
Team Weeb won :^)
​