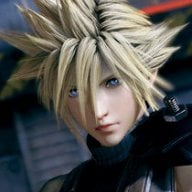 Joined

Aug 20, 2008
Messages

270
Trophies

1
Location
XP
Country
Post your essential (favourite) GameBoy Advance games in this topic and they'll be added to the list, for others to refer to when deciding which game to play.
If there is a game already on the list that you think should not be there let me know and it'll have a point removed
(so if there are more negative than positive votes then the game will be removed entirely off the list).
You may also recommend some more games in a future
post but:
(1)
you must not repeat any game you have already mentioned and
(2)
you must make a new post, do NOT edit your previous post as it may not be seen.
The old list can be found
HERE
Essential Games List [10+ votes]
Advance Wars 1 & 2
Astro Boy - Omega Factor
Boktai 1, 2 and 3
Breath of Fire (series)
Castlevania: Aria of Sorrow
Castlevania: Circle of the Moon
Castlevania: Harmony of Dissonance
Donkey Kong Country 1, 2 and 3
Drill Dozer
F-Zero (series)
Final Fantasy IV Advance
Final Fantasy V Advance
Final Fantasy VI Advance
Final Fantasy Tactics Advance
Fire Emblem (series)
Golden Sun 1 & 2
Kingdom Hearts - Chain Of Memories
Legend of Zelda – A Link To The Past/Four Swords, The
Legend of Zelda –The Minish Cap, The
Mario & Luigi: Superstar Saga
Mario Golf - Advance Tour
Mario Kart Super Circuit
Mario Tennis Advance – Power Tour
Megaman Battle Network (series)
Megaman Zero (series)
Metroid Fusion
Metroid Zero Mission
Mother 3
Pokémon Emerald
Pokémon Leaf Green/Fire Red
Pokémon Ruby/Sapphire
Riviera - The Promised Land
Rhythm Tengoku
Sonic Advance (series)
Super Mario Advance (series)
Super Robot Taisen 1 and 2
Tactics Orge – Knight of Lordis
Wario Land 4
Wario Ware, Inc. - Mega Microgames!
Wario Ware Twisted
Recommended Games List [5+ votes]
Alien Hominid
Bit Generations (all 7)
Bomberman Tournament
Broken Sword - The Shadow of the Templars
Chu Chu Rocket!
Double Dragon Advance
(DQM) Dragon Quest Monsters - Caravan Heart
Dr. Mario & Puzzle League
Final Fantasy I & II: Dawn of Souls
Gunstar Super Heroes
Harvest Moon: Friends of Mineral Town
Iridion 2 and 3D
Kirby and the Amazing Mirror
Kirby: Nightmare in the Dreamland
Konami Crazy Racers
Kuru Kuru Kururin/Kururin Paradise
Lufia The Ruins Of Lore
Lunar Legend
Mario vs Donkey Kong
Max Payne Advance
NES Classics: Zelda II
Ninja Cop/Five-0
Rebelstar - Tactical Command
River City Ransom
Sabre Wulf
Shining Soul 1 and 2
Sigma Star Saga
Street Fighter Alpha 3
Summon night (series)
Sword of Mana
The King Of Fighters EX (series)
Yggdra Union: We'll Never Fight Alone
Noteworthy Games List [3+ Votes]
Advance Guardian Heroes
Bubble Bobble Old and New
Contra Advance - The Alien Wars EX
CT Special Forces (series)
Darius R
DemiKids Dark/Light version
Disney's Magical Quest
Donkey Kong - King Of Swing
Doom 1 and 2
Dragon Ball Advance Adventure
DragonBall Z Super Sonic Warriors
Final Fight One
Game & Watch Gallery
GTA Advance
Guru Logic Champ
Karnaaj Rally
Lady Sia
Metal slug
Mother 1+2
Mr. Driller (series)
Namco Museum
NES Classics: Zelda
Pinball Challenge Deluxe
Racing Gears Advance
Rayman (series)
Sega Arcade Gallery
Shaman King: Legacy of the Spirits 1 and 2
Shin Bokura no Taiyou (Boktai 3)
Shining Force: Resurrection of the Dark Dragon
Splinter Cell (series)
Super Ghouls N' Ghost
Super Puzzle Fighter
Super Robot Taisen Judgment
Tekken Advance
The Lost Vikings
Tony Hawk's Pro Skater (series)
Yu-Gi-Oh! The Eternal Duelist Soul/World Championship
Zone of the Enders: The Fist of Mars
Other Games List [1+ Votes]
Crash Bandicoot: The Huge Adventure
Ed Edd and Eddy the MisEdventure
Hamtaro: Rainbow Rescue
Pokemon Mystery Dungeon: Red rescue team
Scurge: Hive
Super Robot Taisen Judgment
Last edited by
felixsrg
, , Reason: List Updated 07/16/2021