Joined

May 5, 2008
Messages

1,345
Trophies

1
Age

110
Website
XP
Country
Well that was an exciting last round! In the end though, GBATemp voted for the Wii. You can find out more info
here
.
Recap of the rules, as always:
Each week, video game history will be put to the test to see which console or handheld is the greatest. There can only be one!
Vote for your favourite and follow it through to the end as we try to determine GBATemp's favourite console/handheld!
Consoles and handhelds will face off in brackets comprised of their generation. Because there can only be one, in the event of a tie I will cast a tie-breaking vote. Once a winner has been declared for each generation, the console winners and the handheld winners will face off in individual brackets. Once an ultimate console and ultimate handheld have been chosen, they will face off against each other to see who is the greatest!
For a concrete example of the brackets, see the image at the bottom of this post.
So what now? We're done with the consoles, so this thing is over, right? WRONG! This next round will be the completion of the handheld bracket. For our final handheld round we have the young upstarts of what I call the fifth generation of handhelds. They're all still wet behind the ears with a lot yet to prove, but that won't stop us from voting for them! Get ready for it, and enjoy the last round before the Semi-Finals!
This Week's Challengers Are:
The Yinlips YDPG18 and the JXD-S601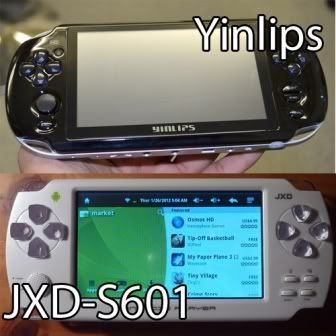 Yes. Yes. You're all thinking, "What the hell thaddius? Are you making up handhelds to flesh out your brackets?" To which I say, no I'm not making these up, but I am fleshing out the bracket.
I am still unsure whether or not I should include these because they are Android devices. 'Android device' implies a phone, phone implies the iPhone and all it's friends, and this thing could get ugly. But before you punch me in the internet face, take some time to hear me out: These things aren't phones! They use the Android OS and deliver it in a classic portable gaming package, with no phone capabilities. While they are two distinct consoles that were made by different people, I'm still gonna lump them together.
Both were released last year. While I'm sure most of you have never heard of them, they have made a bit of a splash in the open handheld circle (not as much as the Dingoo, but a splash none the less) because Android handhelds are novel or something.
It's a distinct possibility that these'll get zero votes, I thought I'd add them anyway. I don't own either, but for the sorta reasonable price of ~$140US one could be yours!
The Pandora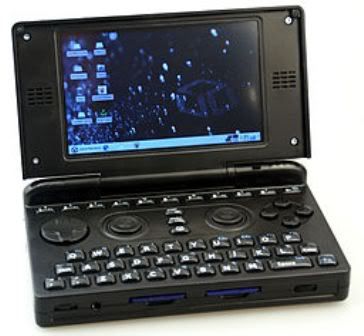 "What the hell is this crap? Now you've really done it, thaddius. Do you want an internet riot on your hands?" Well, no, but hear me out once more!
After some GP2X nerds thought about it for a second, they realised, "Hey. The GP2X is a wimpy little machine. We can do better, can't we?" And so they did.
Some Germans (I do believe it's pronounced 'Joy-mens') cobbled together this open handheld to rule all handhelds. Sadly though, production has not been smooth. Originally planned for an 07 release, the first batch didn't make it to preorderers' hands until late 08. People are still waiting on batch 2...
Anyway, this little machine features a touch screen, full QWERTY keyboard, two joysticks and joypads, and a myriad of manufacturing problems!
Again, I don't think anyone here will vote for this, but it deserves an honourable mention in this competition.
The Nintendo 3DS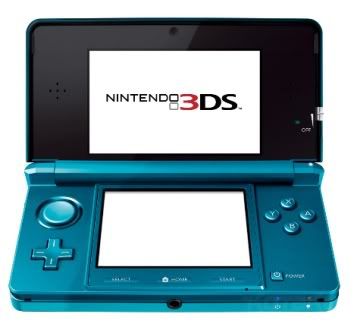 Yikes. This thing had a rough start, didn't it? Amid rumours of headaches (shoutout to a certain British periodical) and what some consider a lacklustre launch, the 3DS did not fare well upon release. So much so that 5-6 months later, Nintendo dropped the price from ~$250US to ~$170US. Granted early adopters got some NES and GBA games to quell their sense of outrage with value, but it was striking none the less!
You were all there though. You know the pain, had the lesions, felt the turmoil. And now what? The 3DS is doing OK. Nintendo was quick to announce that the thing sold 5 million much faster than the DS ever did. Aren't numbers fun? So are weaselly arguments!
The 3DS' most obvious point of interest is the 3D effect. Not really used much since the red&black incident of 95-96. While people might still complain of headaches when using the 3D, Nintendo still politely says, "Hey, dumbass. You know you can turn the 3D off, right?" Nintendo also included some cameras, accelerometers and a gyroscope, because who would even think of releasing a system that didn't have those?
So far the 3DS's best-selling game is, no surprises here, Super Mario 3D Land with 5.03 million units sold. There are no numbers on how many 3DS' are sold, but I'm going to go out on a limb and say it's more than 5 million.
Oh, and just to help out the forum a little: The 3DS has not been 'hacked' yet.
The PlayStation Vita
The newly launched Vita! Yay! After the lukewarm-compared-to-the-DS-yet-pretty-impressive-overall sales of the PSP, Sony decided to go back to the drawing board and drop their "revolutionary" UMD.
The Vita seems to be doing well as far as I can tell. The Vita also sports a touch screen and accelerometers, and even boasts a read touch panel.
This thing is too young to have any data on it's sales, so you can use your imagination. This thing hasn't been hacked yet either (wololo's PSP mode homebrew doesn't count).
Housekeeping!!!
So there you have it! The final round before the Semi-finals.
Join me next week as we crown the best of a bracket, where all your favourite winners from consoles or handhelds will return to duke it out for reals! Favourite against favourite. It's gonna be special.
EDIT: Modified poll to include iOS.
EDIT: The poll is now closed. I will post the results soon.