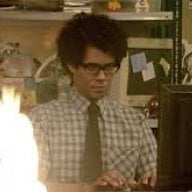 Joined

Mar 25, 2011
Messages

198
Trophies

1
Location
XP
Country
So with the release of
6.0.0,
We can now force DS games to run at 48kHz instead of the standard 32kHz.
I wanted to see how much of a difference that would make in sound quality, so I did a quick test.
Testing Setup:
Recorded on n3ds XL
Volume ~80%
Game ChronoTrigger DS
recorded as 48kHz Flac
Recorded using sound blaster USB sound card.
Recorded the first 20 seconds of "Millennial Fair"
I picked ChronoTrigger, because the music always sounded just a
tiny bit off
from the snes version.
It's really subtle, and I can only really tell on high volume or with headphones on.
I think most snes games only go up to 32 kHz, while emulators can go higher, but I figured I'd give it a go.
Please note, I'm using fairly cheap equipment, this may not be 100% accurate, but this is the best I can do.
If you have better equipment, and get a different result, PLEASE let me know!
And I was able to actually tell a slight difference in the sound quality!
Here's what the audio looked like:
(Top 32kHz, Bottom 48khz)
At first it looks like the 48 is just a little quieter,
(yes, I used the same system and volume level for both tests)
But their are actually some more subtle changes.
For example:
(Click to enlarge)
(Red=48, blue=32)
It looks like the actual shape of the wavform changed a bit too.
And overall, it sounds a bit nicer.
Originally wherever the game would try to play a higher note, it would sound a bit strained,
I guess
, and now the higher notes, and the transitions feel much more natural!
Anyway, the issue with the DS version could all be in my head,
But after listing to the (Chrono Trigger SNES) SPC files for so long it started bothering me,
so this change is very welcomed.
Here are the Test files I recorded
.
Hopefully this will soon be added to SRloader, and the 3ds cia forwarders!