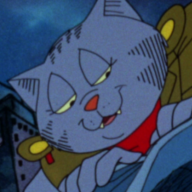 Joined

Mar 12, 2015
Messages

132
Trophies

0
Location
XP
Country
So... I was wondering if it's possible to do a system transfer within the 7 day ban time if both systems have had their memory formatted first, and then the transfer gets performed right after. I'd assume yes because a format would reset mostly everything on the 3DS, right? Has this been tested before?

My main reason for asking is because when I was doing the CFW system transfer method, the "there is no dsiware on this microsd card" issue came up and I just kinda hit cancel and messed up the process, meaning I'd have to wait around a week or two to do it all over again which I don't have time for since I'm giving away one of the 3DSes and want my New 3DS to be modded as well which can only be done through my old once since I'm without a flashcart.

Bottom line and question here is: has anyone tried this before?