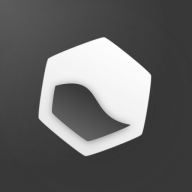 Well-Known Member
OP
Member
Joined

Sep 18, 2017
Messages

130
Trophies

0
XP
Country
Updated the zip to contain the 3.0.0_BETA nro and the latest version (2.9.2 Stable), if you want lower nros versions just contact me at DM or at Discord (more info below), also nsp has been rebuilt to work properly now on all fws (thx to P529 for letting me know the issue)
- RECENT-UPDATE (07/06/2020):
Updated the the zip with the rommenu versions 3.0.0_BETA and 2.9.2 Stable
- BIG-UPDATE (22/12/2018):
Rei has just added support to load the Rommenu on reinx!! This means you can load the Rommenu on this cfw and play with cheats, installer and more
(The only versions working are the ones
less than 2.3
)
https://twitter.com/Reisyukaku/status/1076541629073408002?s=19
- INSTRUCTIONS:
Install the NSP
Pick one of the nros from the zip file attached (the one you like the most, 2.9.2, 2.6., 2.2.0...). Place it at
switch/ROMMENU/ROMMENU.nro
being
ROMMENU.nro
the one you picked from the zip but renamed to just
ROMMENU.nro
, easy right?
You can ofc skip all of this and just open your rommenu.nro using the homebrew menu
- INFO:
REINX ONLY SUPPORTS VERSIONS BELOW 2.3
(so only 2.2.0, 2.1.0...)
The nsp inside the zip will auto load the ROMMENU.nro located at
switch/ROMMENU/ROMMENU.nro
You can also launch it using the hbmenu or Goldleaf or whatever u want to load nros
For more help or tips or whatever shoot me a DM me at discord! -->
Kardch#3725
- MORE INFO:

The ZIP file contains the ROMMENU nsp, the ROMMENU NROS and also contains the icon used for the nsp so you can
get a quick look on how it will look like
NSP ICON (nros icon is the same but with the word NRO at the upper left corner):

CREDITS:
Rei for the TX Kip's supporting now the nros
Matt_teix for the NRO2NSP tool, credits as well to 4HNCI for the nsp builder, to the switchbrew team and their tools aaand also credits to Mike Hexkyz and naehrwert for their work on reversing the sxos cfw!
Credits as well to the original creators of half the ROMMENU: yellows8, plutoo, Abduzz, jakibaki, and many many many others.