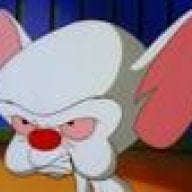 Joined

Jan 8, 2009
Messages

2,569
Trophies

0
Website
XP
Country
Recently while working on RawkSD we've had to dump a few discs (RB1/GH3/GH:A/GH:WT/GH:M/GH:SH) and I thought I could make a much faster dumper than the available ones. So using the source code for CaitSith2's dumper (based on nitrotux's work) I went ahead and did it. The results are pretty impressive: around half an hour to dump a single layer disc and an hour to dump SSBB.
Link to SuperDump v1.2:
http://www.megaupload.com/?d=7VN7URD8
Or:
http://www.mediafire.com/?jjjdvszyeey
Features:
- Dumps to SD, USB2 or USB1 (fallback if USB2 is not detected)
- SDHC support under any IOS (although it tries to use IOS249 if available)
- Ability to choose chunk sizes (mainly to suit 1GB, 2GB and 4GB SD cards) and which chunk to start dumping from
- Checks for available free space before starting dump
- Detection of FAT partitions other than partition 0
- Shows time remaining (for current chunk only)
- Unlike the USBLoader, produces 1:1 disc images and works with FAT partitions
If you have a picky USB2 device (like kingston datatraveler DT100 keys), try starting superdump with no USB devices connected and only plug it in after the text appears. For me this avoids the "USB2 device not found, using USB1 instead..." message and I get full speed writing. Also the "Checking free space..." step can sometimes take a long time to complete for large FAT32 drives.