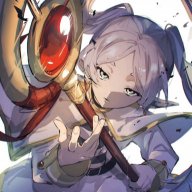 Joined

May 5, 2010
Messages

2,306
Trophies

2
Age

31
Location
XP
Country
I was not aware of the existence of this and thought that maybe others didn't catch it as well, and because it was released just some months ago and maybe as me, you are one of those interested in this kind of projects, I present to you a Sound Restoration Hack (kinda) for Super Mario Advance 2: Super Mario World,
All credit for this romhack belongs to
Weario
What does this hack do?
This patch changes two instruments to make them resemble the SNES version of the game:

The Yoshi bongo, heard when riding Yoshi.
A horn sound, heard in ghost houses and fortresses.

This hack comes with 2 patches for both EU and USA regions. You can choose whether you want to patch the Yoshi bongo, the horn, or both.
Download
So this hack, despite being small, fixes two of the most fkd up instruments in the game, making a whole difference just by the Yoshi's bongo fix (it is beyond my head why Nintendo decided to change that for a, ehmm, PBC pipe strike sound?.)
Personally, among all the Mario Advance series, I always hated the music in this one to death, it was ear rape on most of it's tracks and a lot of the music sequences are off-key, low pitched when they aren't supposed to be and vice-versa, and let's not forget about the squeaking guitar sample they used in the main theme, is awful, hopefully it is restored as well.
I'm looking forward into a full sound restoration hack for this game, and at this moment this proves it can be done with a bit of work. Examples are another released projects such as the GBA Final Fantasy full sound restorations, matching their SNES counterparts.
What do you think? In my case, this encourages me to do further research and try to change more instruments for their matching SNES counterparts, or why not, add better ones.