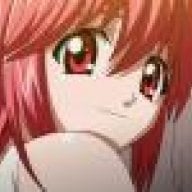 Resident sociopath
OP
Member
First impression:
Upon opening the case there is indeed a second small booklet. The cursed memoir. I half expected it to be included in the back of the manual. I am pleased they seem to have not spared the small details.
After booting the game you are met with a bit of a
tutorial
and the main menu. With my anticipation for this game being as high as it was, I had overlooked the fact that AR games must be played in well lit areas.
The music/ambient sounds seem to set the mood well despite not being able to play in the dark.
I pop my earbuds in and get ready to settle into the game proper. There are a few modes you've probably already heard about where you can battle spirits, take creepy pictures of people and see the spirits roaming your house.
Some of these are eerie, some downright silly.
After toying with that for a bit, I start the story.
I'll not spoil any details. There's a bit of free-looking/searching to be had here.
Looks like walking is on-rails so far.
Voice acting isn't bad, but is sparse. It seems like it should've been fully voiced but instead you'll find yourself clicking through unspoken text.
So far, my thoughts on the game are mixed. Overall a good time but I feel there are a few parts that are lacking. I will say that when the first enemy got in my face, I actually stepped back a bit to try and get some distance.
Speaking of the AR itself, some things do make you feel like you're really there. Others...not so much.
The effects when you have to use the book have been cool so far. I will play more later and hopefully have a final review tomorrow night.
Being a fan of the series, I'm most certainly going to overlook some shortcomings. That being said, I will do my best to point out all the highs and lows and give a final breakdown score.
I'll score graphics, sound, control, concept execution, replayability and AR/gyro experience on a 0-10 scale.
I apologize for any typos or format issues. It's my first time and I'm posting via mobile.
Thanks for your time and i hope you'll be back tomorrow night to read the final review.
Please post and let me know what you think.
I may do this more often if you guys enjoy it.