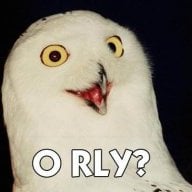 Joined

Aug 5, 2010
Messages

670
Trophies

0
Website
XP
Country
Hey all.
Recently my dad added this super security crap to the router.
Now he has to "allow" devices that can connect to the access point.
This means that let's say a friend came over, he/she can't connect his/her laptop till my dad "allows" device.
Anyway today I asked him to "allow" my DSiXL.
He did, and I saw him do it with my own eyes.
I tried connecting my DS but it just doesn't work ugh.
It's been bothering me for like days.
Today I decided to write the error code I get on the Nintendo website and see what the site says.
Well it said I have to manually configure the DS's internet settings.
This is garbage, and it's so complicated. But I HAVE to get that mew they're distributing for Pokemon HGSS.
So the guide on Ninty's website tells me to go to cmd on my laptop and type "ipconfig/ALL" (without "'s) and I'm supposed to write down the Default Gateway, Subnet Mask, Primary DNS, and Secondary DNS on my DS settings, and for the IP address, I have to make it 10 more than my laptops's. (eg. If my laptop's IP was let's say 192.168.1.100, my DS should be 192.168.1.110)
Anyway I encountered lots of garbage with this. Help mee.
OK number 1:
When I wanna write the IP address, subnet mask or any of that garbage on my DS, there are these boxes I have to fill:

[] [] [] . [] [] [] . [] [] [] . [] [] []

So if I wanna type an IP address like... ok an example : 192.168.1.110 How on earth do I fill the boxes? Like this?

[1][9][2] . [1][6][8]. [0][0][1] . [1][1][0]

Or like this?

[1][9][2] . [1][6][8]. [1][0][0] . [1][1][0]

Or what? It's so confusing please help kthx.

Number 2, When I type "ipconfig/ALL" in cmd I don't see any Primary or Secondary DNS.
Where can I find that so I can type it on my DS?

PLEASE help I want to fix my DS internet ASAP.
Thx.