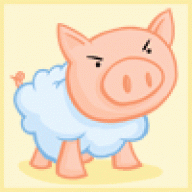 Joined

May 1, 2007
Messages

370
Trophies

0
Website
XP
Country
So I hacked my Wii years ago and it was working completely fine. I haven't touched it in years and have moved twice since I last plugged it in. I just tried to set it up again and it just goes to a black screen.

I can get into preloader, but when I try to go to the System Menu from there it's a black screen. When I try to go to the Homebrew Channel (which definitely is installed) it says "Error autobooting HBC. Maybe title not installed?"

When I tried to access the SDHC card it said there was no card so I took it out and put it in my computer. Windows told me the card had corrupted and it recovered most, but not all of the files. I copied those to my PC and formatted the card. The Wii still won't recognize the card, but it will recognize other cards so somehow that card got corrupted sitting in my unplugged Wii and moving from house to house which makes no sense to me.

I'm not sure if that corruption is related to my problem or not. I don't have the black screen hack enabled or any other weird hacks. I don't have any weird, custom startup screens or anything like that and everything worked for months and months since the last time I did any changes to the system. I have some emulators installed as channels on the main screen and the wii loader. I don't remember if they needed the SD card to work or not so I don't know if those being on the main screen without access to the SD card is what's freaking the system out or not.

In terms of getting things working again should I use my nand backup and bootmii to restore to the last nand image I took, do a fresh hack with bootmii, or something else? It's been years since I messed with any of this so my memory of it all is fuzzy.

Thanks!