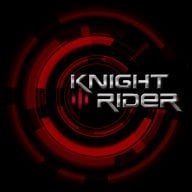 The Anigmatic Anomoly
OP
Member
Joined

Nov 24, 2018
Messages

151
Trophies

0
Age

46
Location
Website
XP
Country
a day or so ago i said i got a "patched" unit. went to where it came from and told them i needed a serial that was known as "safe". showed them the website to confirm and check this, and to my amazement due to the insurance i pay on the switc rent to own they honored my request and found me a "safe" model. got it today. it was dead i charged it till it booted installed a cople games i confirmead the serial comes up as safe. i am waiting for it to reach 100% beefore i send a payload threw it to test it fully. my question is it came with 8.1 so on latest firmware. annd i can confirm it isnt banned. i wiped the nand from original owner to make it mine. i am going to cfw it but does it make sence for me to make a nand backup first as if it was on oem firmware like 3.0 or 4.2 when baught. i have no idea about fuse count of unit or how to determine it i'm guessing it was al done via nintendo so if i do ever choose to downgrade, i know i'll probly have to use mty rcm loader to boot it.
ps i have it setn on airplane mode atm cause i need to get a msdcard
can you make a nand backup on a pc without sd card? iif so let me know please. the sooner i make a nand backup tthe safer i'll feel.