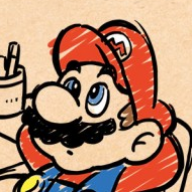 Well-Known Member
OP
Member
Joined

May 3, 2016
Messages

176
Trophies

0
XP
Country
So one day I wondered, "Is it possible to run or emulate the source engine on devices like the Wii U and smartphones?" And I thought of 2 ways this might be possible. If you don't know what the source engine is, it's the game engine used in games like Half Life 2, Portal, Left 4 Dead, and more.

The first method I thought of is using a virtual machine (Dosbox or Virtualbox). This one is kind of self explanatory. First, you would install Windows XP, then DirectX, Steam (maybe), and a game that uses the source engine (preferably half life 2 since its the most likely to run well). I'm not too sure that this first method will work, but anything is possible.

Second method is using Retroarch. So Retroarch has the NXengine core, which loads the Cave Story exe file. What if there was a Retroarch core that emulated the source engine and loaded the hl2.exe file that most source games have. The only problem this might have though is DirectX.

If I am wrong about anything, then please correct me.

And if this is the wrong forum, then tell me which forum to move this to.