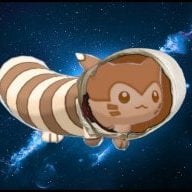 Joined

Jul 12, 2012
Messages

953
Trophies

0
Location
XP
Country
Earlier this year i bought a ps vita 1000 from e-bay with henkaku and some games already installed. When it arrived everything seemed fine since it turned on correctly and was responding fine for my initial notice. However since it didn't come with a charger i couldn't really test it since i couldn't charge it after battery died. I decided to order a charger from e-bay but since im a total cheapskate i decided to order what i saw was cheap and wait a month for it to arrive from china.
After waiting and finally charging my vita i decided to try out the games it came installed. Marvel vs capcom seemed to work fine for me so i didn't seem any problem with the system. Then I decided to play persona 4 and that is were i noticed a hint of a problem. Once i started playing inside a dungeon i noticed that every time i move with the left stick the camera moves a little depending on the direction while there was no response from the right. i searched online and i heard that the game came with some camera problems so i believed this was the game's problem and i wasn't going to play persona anyways until i finish the 3rd one that i am currently playing on my computer. After a while i decided to play the other game child of light and then its when i noticed it was a problem. The cursor seemed to move by itself upwards north and was not responding unless by touchscreen. I then realized that something is wrong and decided to install a button tester on the vita. I found via vitatester that my right stick was stuck aiming top right and that the only time it moves is when the left stick gets moved.
I figured to myself it was the right analog stick so i decided to check and replace it. After 3 weeks of waiting for the right screwdriver, 1 month waiting for and getting refunded for an out of stock analog stick, and 3 more weeks waiting for the reorder from another website, I successfully installed it on the vita. And..... nothing. It still have the same problem after replacing the analog stick. So i figure it is a software problem then. I really don't know if there is a secret menu on the vita that could help me fix this but i don't want to update/format it and lose henkaku for a potential chance of it not to be fixed. I am asking for help on fixing my situation. Any help would be appreciated.